For the French it's the Bûche de Noel, for the Germans Weihnachtsbaumstamm, for the Italians Tronchetto. A cross–European Christmas cake that recalls traditional times, when trees and wood were a main source of living and therefore a subject of great veneration.
When you try to fit all preparations and cooking into Christmas eve, this rather long process cake is even tastier if done a day before.
The dough
100 gr. of all purpose flour
120 gr. of sugar
3 eggs
2 tablespoons of cacao
1 tea spoon of grounded cloves
1 ½ tea spoon of grounded black pepper
1 spoon of grounded cinnamon
Pinch of salt
2 tea spoons of baking powder
Juice of 1 orange/ 2 tablespoons of Grand Marnier
Apricots Marmalade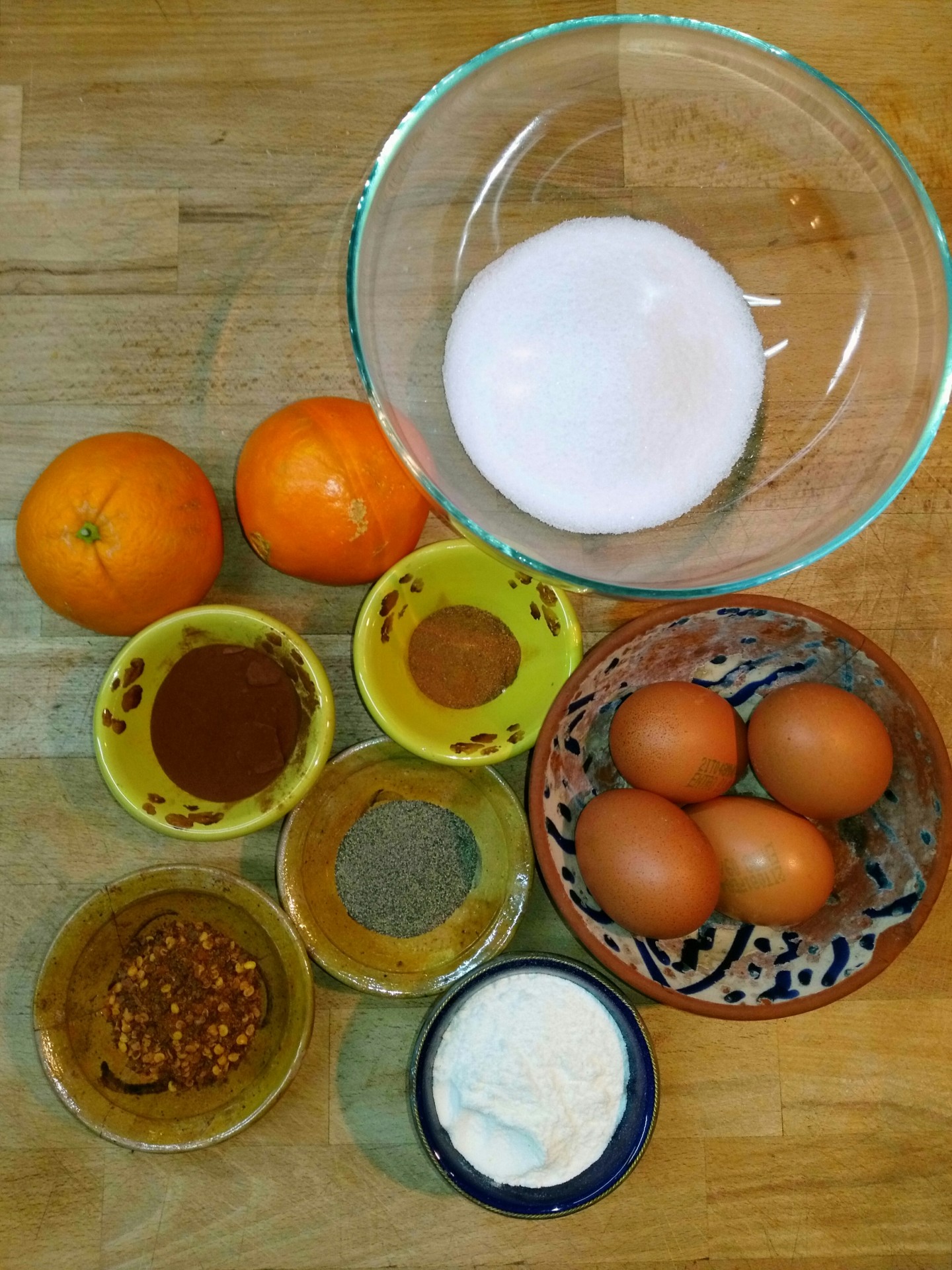 Orange Cream
250 ml. fresh milk
2 eggs yolk
100 gr. sugar
30 gr. all purpose flour
Juice of 1 orange
Place the milk in a pot for boiling. In the meanwhile, in a different bowl, mix the eggs with the sugar, than add the flour. Purr into the milk and stir well until dense. Remove from the fire adding slowly the orange juice and let cool.
Glazing 
200 gr. dark chocolate
100 gr. fresh cream
Melt the chocolate in bain-marie

When melted, add the cream stirring constantly. Let cool for few minutes.
Preparation
In a bowl, mix well yolks with sugar.

Beat the egg whites until stiff and incorporate slowly to the mix of the yolks.

Add the flour gently to the blend, and add all the aromatic spices (cacao, cloves, cinnamon and black pepper), stirring
constantly.
Lay a rectangular baking paper in an oven prove dish. Purr on the paste, creating a layer of about 2 cm high, keeping it in a rectangular form. Bake in 180c/400F for 10-12 min.

Place the bakes dough on a kitchen towel or other cloth and let cool.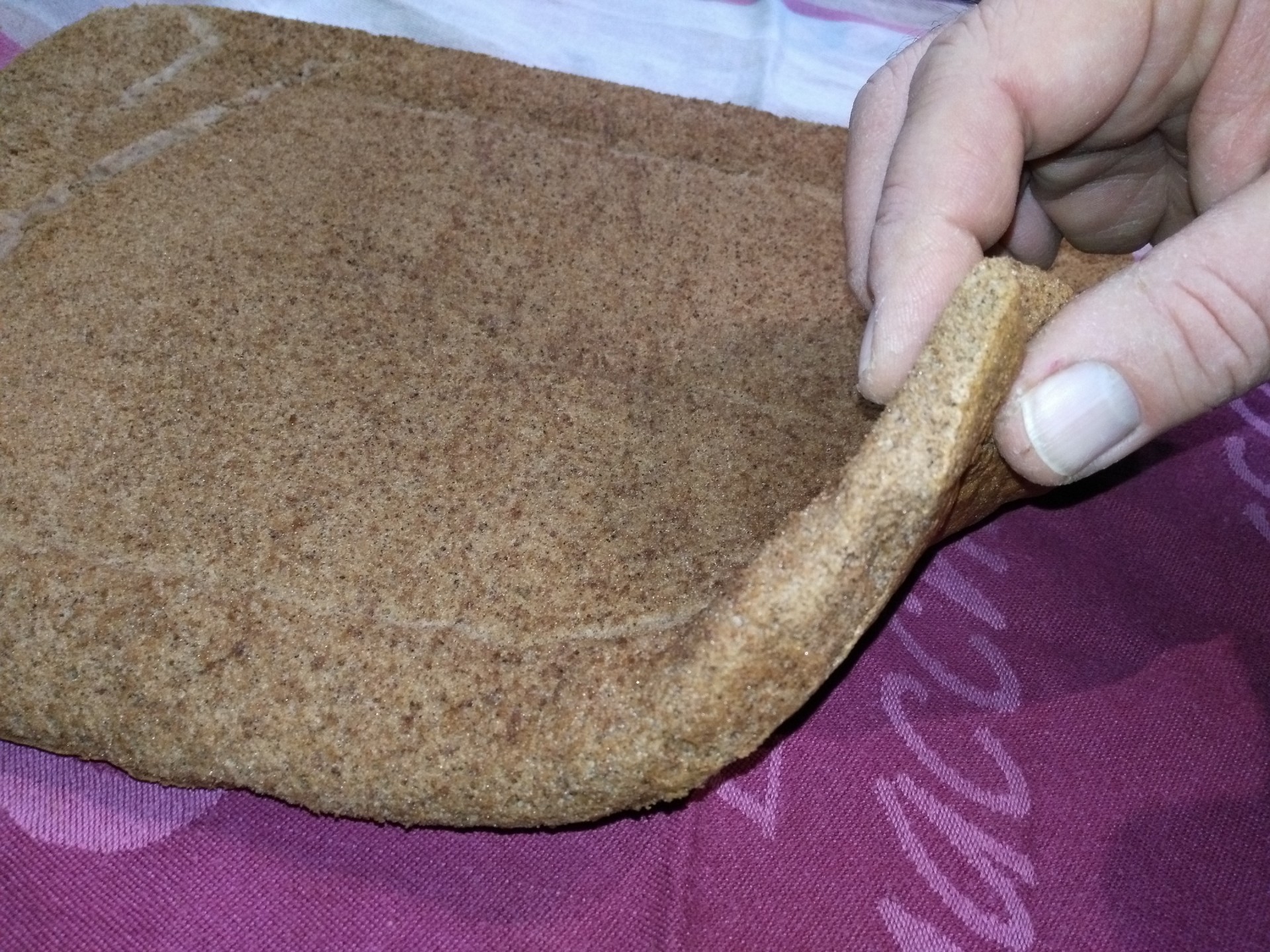 With a table spoon spread the orange juice/Grand marnier all over the paste's surface. Spread the orange cream uniquely, covering all.

With the cloth, roll the paste into a log shape. Keep refrigerated for 30 min.

Take of the refrigerator, cut 2 slices from the external ages of the "log". Cover the log with marmalade.

Spread the glazing all around the log. Using a fork, "brush" the glaze in order to give it a wood look. Keep refrigerated for at least 2 hours

Serving: sprinkle cacao or cinnamon on a dish. Place 2 slices of cake accompanied with slices of fresh oranges and /or fresh cinnamon sticks.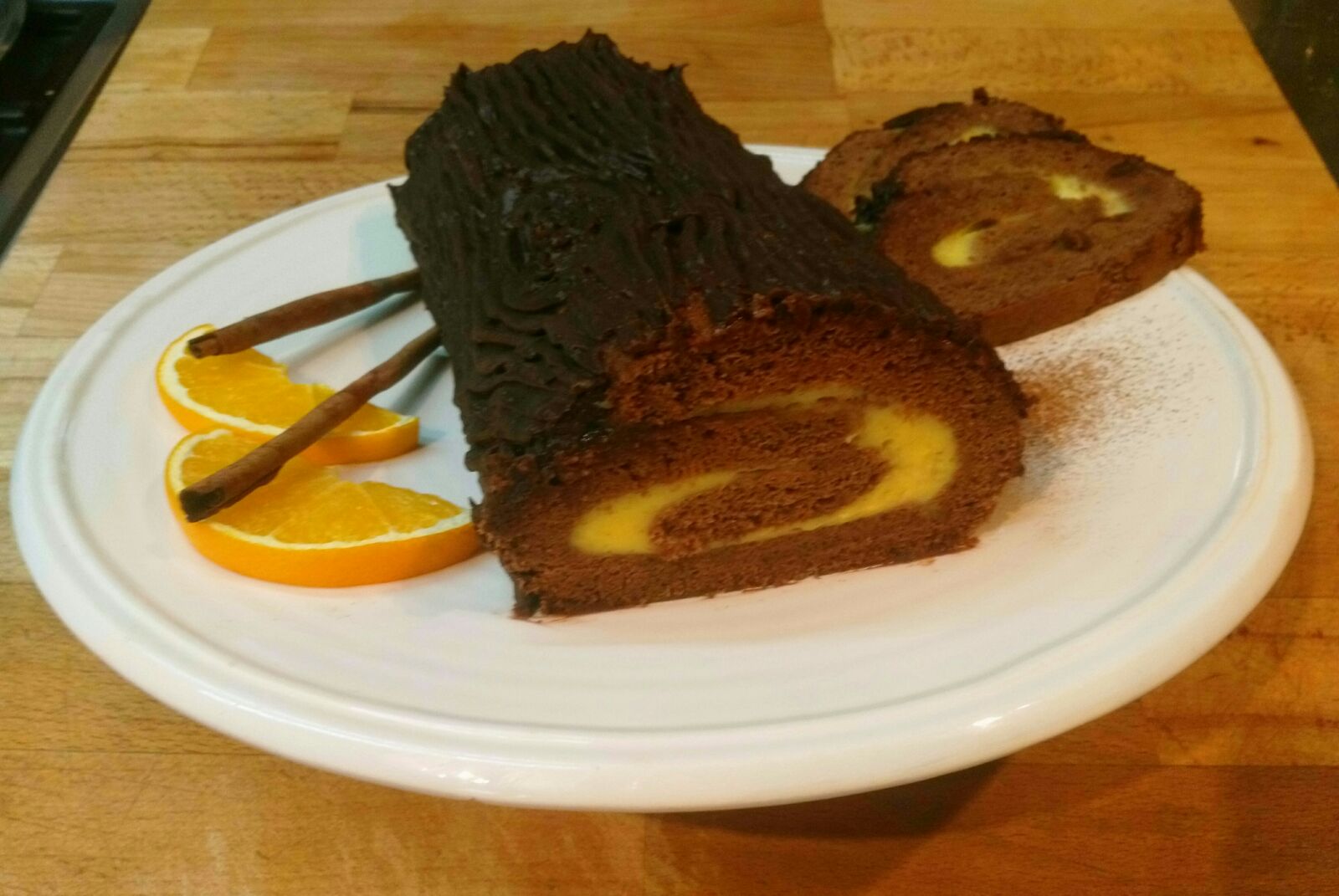 The last comment and 113 other comment(s) need to be approved.
Contact Us – Cooking in Toscana