We can't resist fall, with its light wind and infinite colors of the woods. We can't resist the soft walk on moist leaves, nor the reflection of the sun's rays. But most of all, we can't resist chestnut picking. Come with us to the woods, we will be back to the kitchen with loads of chestnuts. With red wine and an open fire, this chestnuts pumpkin cream is a highlight of a Tuscan fall.
Ingredients

 (serve 6)

1 kg pumpkin, cut into 3×3 cm chunks

2 carrots, sliced

1 leek, finely sliced

1 kg chestnuts

Extra virgin olive oil

Salt

Black ground pepper
Preparation
Cook the chestnuts whole in a pot with water for about twenty-five minutes. Filter and cool. Cut each chestnut in half and with the help of a spoon empty its contents.
In a large saucepan fry the leeks in olive oil. Once it softens – be careful not to brown it – add the pumpkin and carrot pieces. Sprinkle over a teaspoon and a half of salt and half a teaspoon of pepper. Cover the pot with a lid and let the vegetables sweat a little, stirring occasionally for about 5 minutes.
Add water to the pot, to partially cover the vegetables. The water level should be one inch less than the height of the vegetables. In this blush add 6-5 heaping tablespoons of chestnuts. Mix well and bring to a boil.
Cover with a lid and cook over low heat for about 45 minutes. Set aside for cooling. Grind well in a blender to a smooth, lump-free cream.
Serving
Pour into deep soup bowls and sprinkle over two tablespoons of chestnuts.
As all soups, we always rather let them sit for a while, even over night, before serving. We find it much tastiest after several hours of flavors absorption.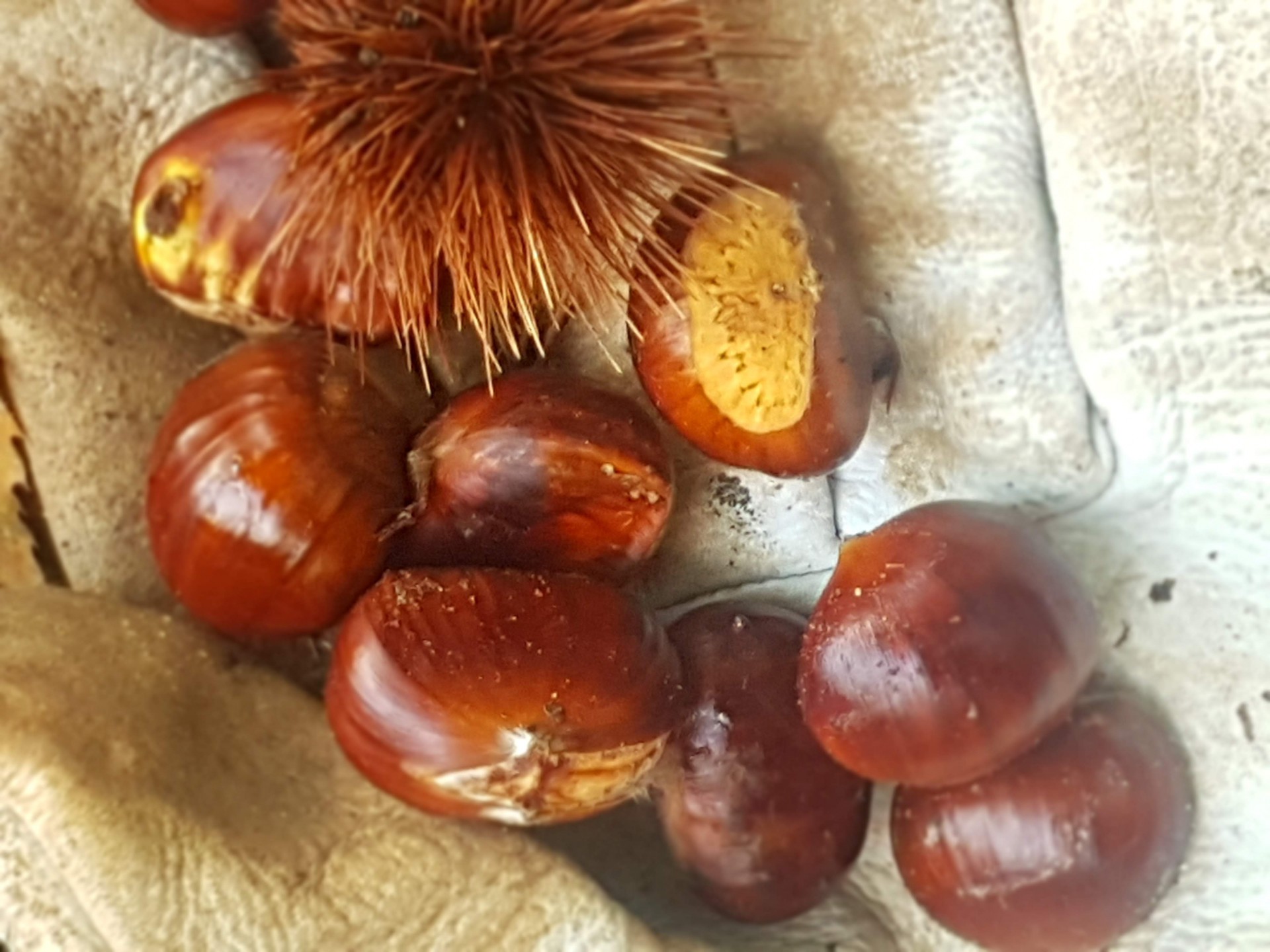 The last comment and 25 other comment(s) need to be approved.
Contact Us – Cooking in Toscana